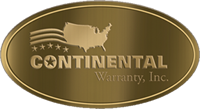 Welcome to Continental Warranty, Inc., one of your leading car warranty companies.
Buying new or qualified pre-owned vehicles is always a sound investment. It makes better sense to safeguard your valuable asset by purchasing a service contract offered by a trusted auto warranty provider like Continental Warranty, Inc.
Continental Warranty, Inc. provides some of the most comprehensive and competitive service contracts in the industry. As a participating Continental Member, the benefits provided to you will offer a wide margin of services to help you drive in comfort and safety.

Continental Warranty, Inc. is excited to launch our new Ultra Power Wrap and Certified Rider Programs!We asked our dealers to give us their valuable input on what they required to stay ahead of these difficult economic times. They responded with a necessity for more profit, more penetration and more customer retention (increasing fixed operations).
Continental Warranty, Inc. has built 2 new programs to not only meet, but exceed our dealers' requirements: The new Ultra Power Wrap Program and the revised Certified Rider Program. With the newer, long term manufacturer extended warranties, Finance Departments need to have more options available to offer their customers. Now they have the programs to bring excitement back, help increase overall gross profit for the entire store, while keeping the customer in a warranty for the duration of their entire finance period.
The new Ultra Power Wrap Program coincides with the manufacturer's auto warranty, by offering a certified level of protection for the same term as the vehicle's extended Powertrain warranty. The affordable cost of this program has proven to yield increased penetration rates, increased retail unit profits and continues to keep the customer coming back to the dealer for a longer period of time. By using programs from vehicle service contract provider such as ours, you'll always get what you need and what you're looking for!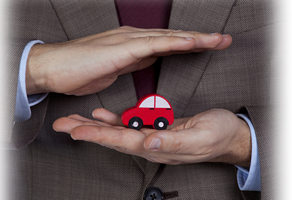 The Certified Rider Program benefits the dealer who offers the manufacturer's certified warranty to their customers. This new program captures opportunity, by giving the consumer a comprehensive level of coverage after the certified warranty expires. Manufacturer certified warranties are an excellent source to market, but restrict "back-end" profits for the finance departments. The Certified Rider Program allows the dealer to increase both overall gross profit and penetration rates, while keeping the customer returning to the selling dealer for required services. Most certified programs only offer the customer an additional 2-3 years of protection. The Certified Rider program can give the customer an additional 4 years of protection after the manufacturer's certified warranty expires. What a great way to retain your customer for several years!
Continental Warranty, Inc. is proud to evolve along with the automotive industry. Our Vehicle Service Contracts continue to provide increasing profits for automotive organizations nationwide.
Located in Wilmington, Delaware, Continental Warranty, Inc. is a licensed Delaware Corporation, fully insured and bonded. We are also members of the Better Business Bureau and are proud that our report reflects our commitment to excellent customer service.
Buying coverage for a new or used car can be a major expense. Choosing the right auto warranty provider is very important. You need comprehensive coverages, freedom to choose your repair facility, quick and easy claims payment; as well as a financially stable company with a proven track record. That's the Continental Warranty, Inc. difference – a total blanket of protection for your vehicle and for your peace of mind.
Our motto, "We're with you every mile" is more than a slogan, it's our commitment to you, our valued customer.
With the average length of vehicle ownership rising comes a greater risk of mechanical failures and costly repairs. Purchasing a Continental Warranty service contract will greatly reduce your out-of-pocket expense, if there is any at all. Our extended car warranty company has an appropriate catch phrase514: "Rather than be the standard, we set the standard."