Q. Can a Service Contract be purchased directly from Continental Warranty, Inc.?
A. No, all of our Service Contracts are only sold through our network of certified participating dealers. We can direct you to the nearest dealer in your area if you wish to purchase a vehicle with a Continental Warranty Service Contract.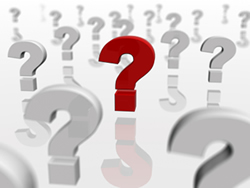 Q. Where can my vehicle be taken for repairs when needed?
A. Repairs can be performed by any qualified repair facility of your choice (i.e.
Dealerships, National chain automotive repair shops and independent repair shops.) If you need assistance in locating a repair facility, we will be happy to provide you with an extensive network of shops that we conduct business with on a daily basis in your area.
Q. What is the process for submitting a Claim?
A. Once your repair facility has properly diagnosed the problem with your vehicle,
they must call our Claims Department at 1-(302) 375-0401 with a complete estimate of repairs before any actual components are replaced. Once the repair facility has spoken to one of our Claim Adjusters and has received an authorization number, they may proceed with the authorized repairs.
Q. How does my repair facility get paid for repairs?
A. After your repair facility has acquired an authorization number from one of our
Claim Adjusters and has completed all repairs, they simply fax a signed copy of the repair order to 1-800-994-3747. Once we receive the invoice, it is immediately forwarded to our Payment Processing Center where a corporate check or credit card payment is submitted for dispensation.
Q. You hear so much these days about warranty companies going out of
business. How can I be sure that my vehicle will be covered throughout the full term of the contract?
A. Because Continental Warranty, Inc. has been in business for over 16 years and
we only sell warranties through approved dealers, rest assured that we will be here for countless years to follow. In addition, our products are fully insured and backed by "A" rated companies, enabling our customers to maintain that extra peace of mind in knowing that Continental Warranty, Inc. will be "with them every mile".
We here at Continental Warranty, Inc. take pride in being one of the leading extended car warranty companies in the industry. By offering our customers a number of dynamic extended car warranties and vehicle service contracts, we offer the chance to cover your vehicles well beyond the limitations of a factory warranty, and for much longer. No matter the coverage you're looking for, we're sure to have something that will work for you here at Continental Warranty, Inc.