Keep An Eye Out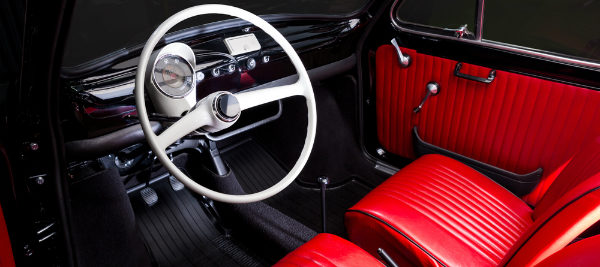 You already have the warranty you need to keep what's under the hood of your new-to-you vehicle safe and sound. Don't settle for anything less than coverage for every inch of your vehicle. The auto warranties offered by our New York area vehicle service contract provider thoughtfully cover the things you anticipate and, more importantly, what you don't.
It's a simple fact: as cars age, they experience some wear and tear. If you're particularly concerned about the "tear" part, pick up our interior and exterior warranty. This particular car warranty will keep your car protected against the elements- of which there are many when you're living in New York! Whether you're off-roading near the Fingerlakes or simply cruising around Manhattan, it never hurts to be concerned with the condition of your car.
Our interior and exterior warranty protects against the things that happen as cars get older: rust, damaged leather, and faded fiber. Check your vehicle regularly for rust for the safety of yourself and your passengers- and the warranty you've purchased from us will come to the rescue if you spot some! Similarly, leather seating also dries out with age, resulting in cracking and tearing. However, if you're covered for this, it's possible to head off this problem before it gets out of control- we're just a phone call away if you run into an issue.
Get the Help of Experienced Experts
Continental Warranty has over 16 years of experience assisting drivers at their worst. Whether you've been in a collision or are simply dealing with the standard wear and tear of owning an older car, we can help your ride get back to rights. We want to make sure you're safe and taken care of on the road, fitting your vehicle with only top-quality parts that will continue to serve you well.
If you think it's time to upgrade the protection in place for your vehicle, contact Continental Warranty. We will work with you to figure out what you need!